About
Audio
Title 3
Title 4
Pics
Gallery 1
Gallery 2
Gallery 3
TV/Film
Bubble Boy
Scary Movie 2
Son of the Beach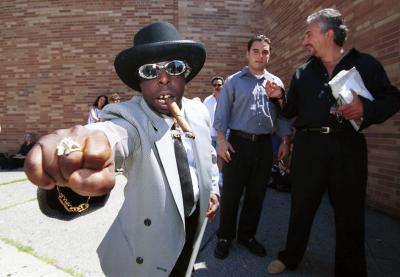 I'll bring you down to your knees buddy!!!
Tuesday, August 27: Just to let everyone know this site isn't going away. I'm working on some new ideas and content to put up. I've decided to take down the audio though because I don't want any trouble over it.
Sunday, December 23: Merry Christmas!!! My gift to everyone is the Wack Pack singing the 12 Days of Christmas. Unfortunately, it isn't the full version because the upload size limit here sucks, but it's still funny. The link is under the audio section.
Saturday, October 6: Well I finally updated the page. I've added a Real Audio file of Beetlejuice Ranting and some pics.
Thursday, August 2: The Message Board and Chat are now up. Remember that this site is PG-13 in nature when using the board.
Wednesday, August 1: I got the permission from camp Beetlejuice so the page is officially live now. Look for more features to be added over the next few weeks.